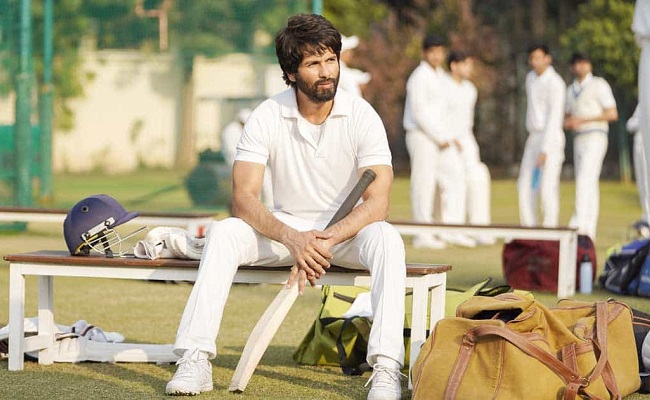 Nani starrer "Jersey" won rave reviews when it was released in theaters in 2019. Critics and film lovers owned it. It is one of the few Telugu films that had unanimously received positive reviews and high ratings from Telugu critics in recent years. Not only that, but the film also went on to win the National award for Best film in Telugu. 
Directed by Gowtam Tinnanuri, the film had many iconic moments and a terrific performance from Nani.
Now, the film's Hindi remake is out in theaters. Though the film was remade by the original filmmaker Gowtam Tinnanuri, it could not achieve the universally positive reviews. Bollywood critics have come up with mixed reactions. While some praised the film, the top critics were not so impressed.
Critic Anupama Chopra mentioned that the Hindi remake lacks freshness.
"Jersey is like a xerox copy – exactly the same as the original but with less colour, vibrancy and soul. But for admirers of Nani's Jersey like me, this Jersey isn't fresh or invigorating enough," she wrote in Film Companion. 
Bollywood Hungama, in its review, said that the film has a sluggish pace and lacks novelty, but praised Shahid Kapoor's performance.
"JERSEY rests on Shahid Kapoor's outstanding performance, the emotional moments and the touching finale."
NDTV's Saibal Chatterjee liked the film and gave it a 2.5/5 rating. However, he opines the film needs a better pruning.
"Parts of it are a snug fit. But segments of the 170-minute film, now out in the theatres after numerous postponements, could have done with some pruning. On the acting front, Shahid is the Man of the Match," he wrote.
Shubhra Gupta of Indian express simply termed it as "sincere but lackluster."
New App Alert: All OTT Apps & Release Dates Under One App
<!– Go to www.addthis.com/dashboard to customize your tools
–>