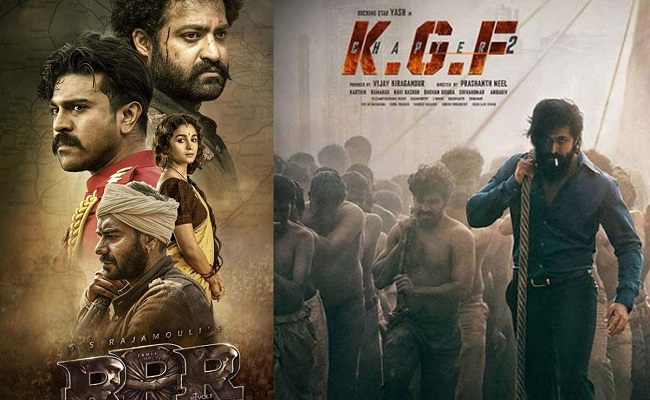 The dream run for "KGF Chapter 2" in Hindi is continuing. On its 8th day, the film collected Rs 13 crore in the Hindi belt, taking its total to Rs 264 crore.
The film's next milestone to reach is Rs 300 crore, which it may achieve this weekend.
With the 8th day's collection, "KGF 2" put Rajamouli's "RRR" behind. "RRR" has collected Rs 255 crore in 28 days. Prashanth Neel's film has grossed more than "RRR" in just 8 days.
The action drama has clicked with the masses in the North Indian market.
The lavish action set pieces, Yash's style and Swag, and Prashanth Neel's gripping narrative are the reason why the film became such a phenomenon. Though Rajamouli's "RRR" is a good hit in the Hindi market, it was dwarfed by "KGF 2". 
It remains to be seen how much more the Yash starrer adds to its total in the coming days.
New App Alert: All OTT Apps & Release Dates Under One App
<!– Go to www.addthis.com/dashboard to customize your tools
–>