Sweater weather is officially upon us.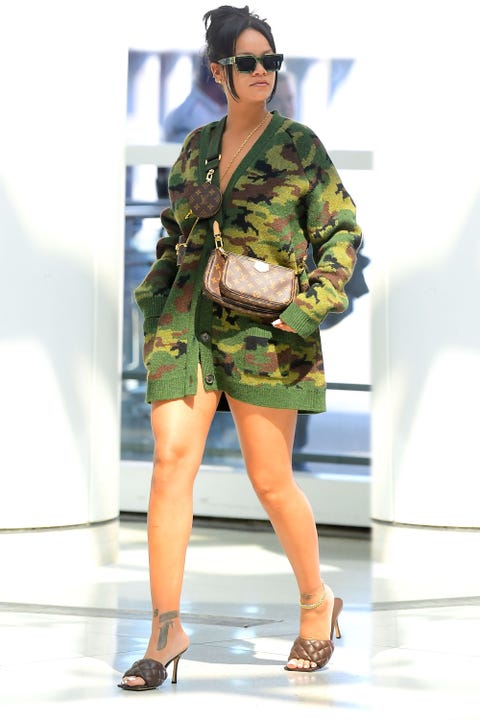 Yesterday, Rihanna went to the airport wearing an oversized camo cardigan by Miu Miu, Bottega Veneta mules, a Louis Vuitton cross-body bag, and … no pants.
She posted the photos of her fit to her Instagram.
The singer was on her way to Seoul, where she is attending her first Fenty Beauty Masterclass.
---
Rihanna graced us with another masterpiece of an outfit yesterday at the airport, of all places, before jetting off to Seoul to host a Fenty Beauty Masterclass, according to the photo agency.
Her first-class look was made up of three main elements: an oversized, camouflage Miu Miu cardigan; color-coordinating accessories (including green sunglasses, a brown Louis Vuitton cross-body bag, and brown Bottega Veneta square-toe mules); and no pants.